FS Long/Short Equity Fund is designed to seek equity-like returns while mitigating downside risk Downside risk is an estimate of an investment's potential to suffer a decline in value if the market conditions change, or the amount of loss that could be sustained as a result of the decline. exposure – an attractive profile in a world flush with uncertainty. The fund analyzes large swaths of data to identify the best ideas of hedge fund managers in order to generate differentiated returns for investors.
Growth of $100,000 (12/31/2018–12/31/2020)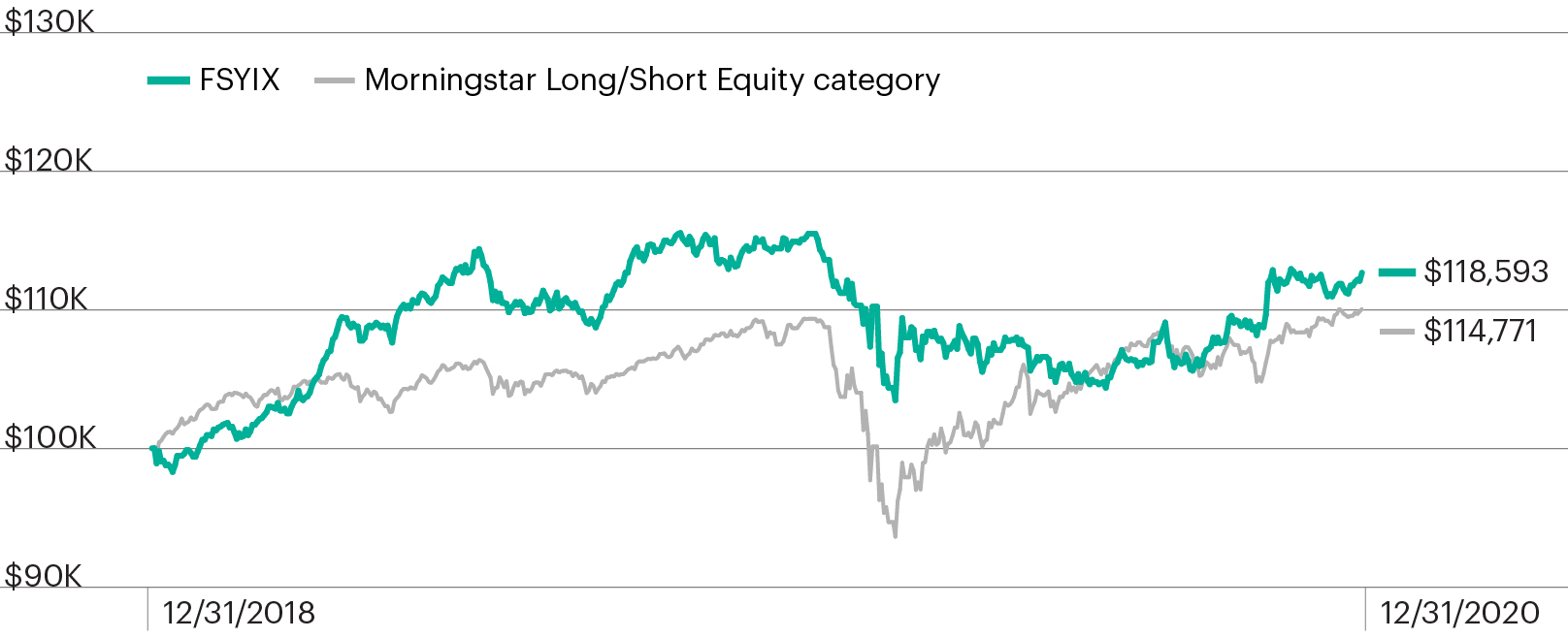 Past performance is not indicative of future results. Source: Bloomberg.
See endnotes for information on the benchmarks referenced above. Returns for time periods greater than one year are annualized. The investment return and principal value of an investment will fluctuate so that an investor's shares, when redeemed, may be worth more or less than their original cost, and current performance may be lower or higher than the performance quoted. Please call 877‑628‑8575 or visit our website at www.fsinvestments.com for performance data current to the most recent month-end.