Application
Please complete the application process following instructions through the FS Investments website.
---
Initial interview
If your background meets the qualifications and requirements of the job description, you may be contacted to have a phone or video interview where you will have an initial conversation with an FS team member.
What to expect
Please set aside 30 minutes of uninterrupted time to speak with an FS employee regarding your background, experience, skills and interest in FS.
---
Assessments
Following your initial interview, you may be invited to take a series of short assessments. These assessments allow us to better understand your work and learning styles. There is no pass or fail.
---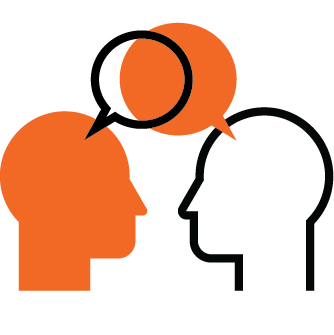 Face-to-face interviews
Once the initial conversations and assessments have been completed, you may receive a link to provide your availability for face-to-face interviews. We typically conduct 1–2 rounds of interviews depending on the role and availability of the team. Once you have completed the interview(s) with the hiring team, you will be contacted with a decision regarding next steps.
Please note:
We conduct our interviews during our normal business hours – 8:30 AM–5:30 PM ET Monday through Friday.
Most of our interviews take place in our offices. We utilize video conferencing capabilities as needed.
---
Good things to know
While our dress code is business casual, we recommend you come to the interview dressed in business attire. Once you arrive for your interview, check in with the front desk.