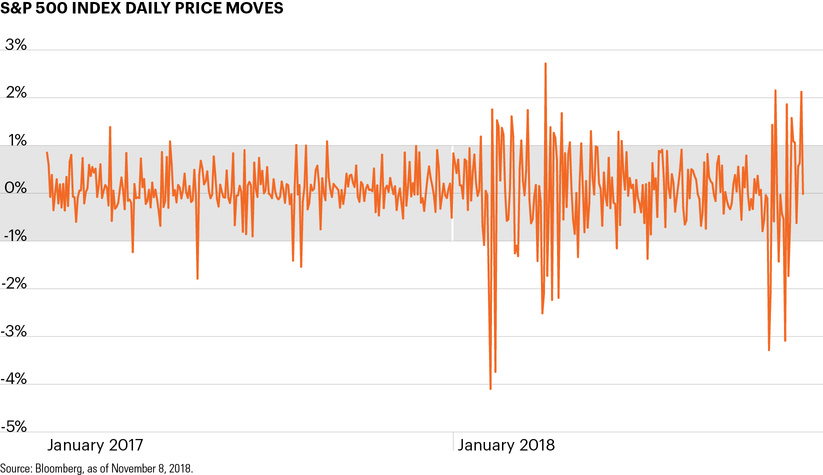 The first weeks of Q4 have been marked by sharp moves in the U.S. equity market. Investors have become concerned about several high-profile, underwhelming earnings reports, rising interest rates and the potential for a global economic slowdown next year. In October alone, the S&P 500 Index declined nearly 7% before recovering some ground this month.
While October stands out for the degree of volatility investors endured, it reflects a heightened level of volatility markets have seen through much of 2018. This year's market activity contrasts notably with the relatively placid environment investors experienced last year.
Consider that, in 2017, the S&P 500 Index rose more than 21% and experienced just 8 days in which it moved by 1% or more.1 Year to date, the index has experienced similar moves on 48 occasions and has generated a significantly smaller total return of just 6.7%.1
We have noted before that periods of low returns and high volatility have historically followed "low volatility" years, as 2017 was. Investors may be wise to prepare for additional volatility ahead as many of the underlying factors that have driven some of the largest market moves this year remain in place.