We're deeply committed to challenging biases, providing our colleagues with opportunities for growth and mobility, and engaging in diversity & inclusion efforts within our industry. We're building a more diverse, welcoming and inclusive organization through our employee-led Inclusion Council and growing network of Employee Resource Groups.
---
Meet the FS Inclusion Council
On the FS Inclusion Council, employees at different levels of seniority from teams across the firm focus on ensuring our culture embraces diversity and values inclusivity.
---
Employee Resource Groups
Our growing, employee-led network of Employee Resource Groups is focused on building a more diverse, welcoming and inclusive organization by spearheading partnerships with affinity and charitable organizations, leading professional development opportunities for our existing employees and helping recruit new colleagues to the firm.
FS Heroes
FS Heroes serves our growing network of military service members, recruits new veterans to the firm and supports the veteran community.
FS In Color
FS In Color creates opportunities for the development, retention and advancement of people of color both within our firm and the industry at large.
FS Pride
FS Pride ensures FS is a place that welcomes all colleagues, clients and communities to be authentic to their true selves.
FS Women's Network
FS Women's Network seeks to advance women in financial services by providing access to career development, civic engagement, educational and networking opportunities.
FS Family Network
FS Family Network aims to instill a sense of confidence and optimism in our colleagues about the ability to balance caregiving and career responsibilities, and offers support to parents, caregivers and allies at FS Investments through all stages of our colleagues' family lives.
---
Featured stories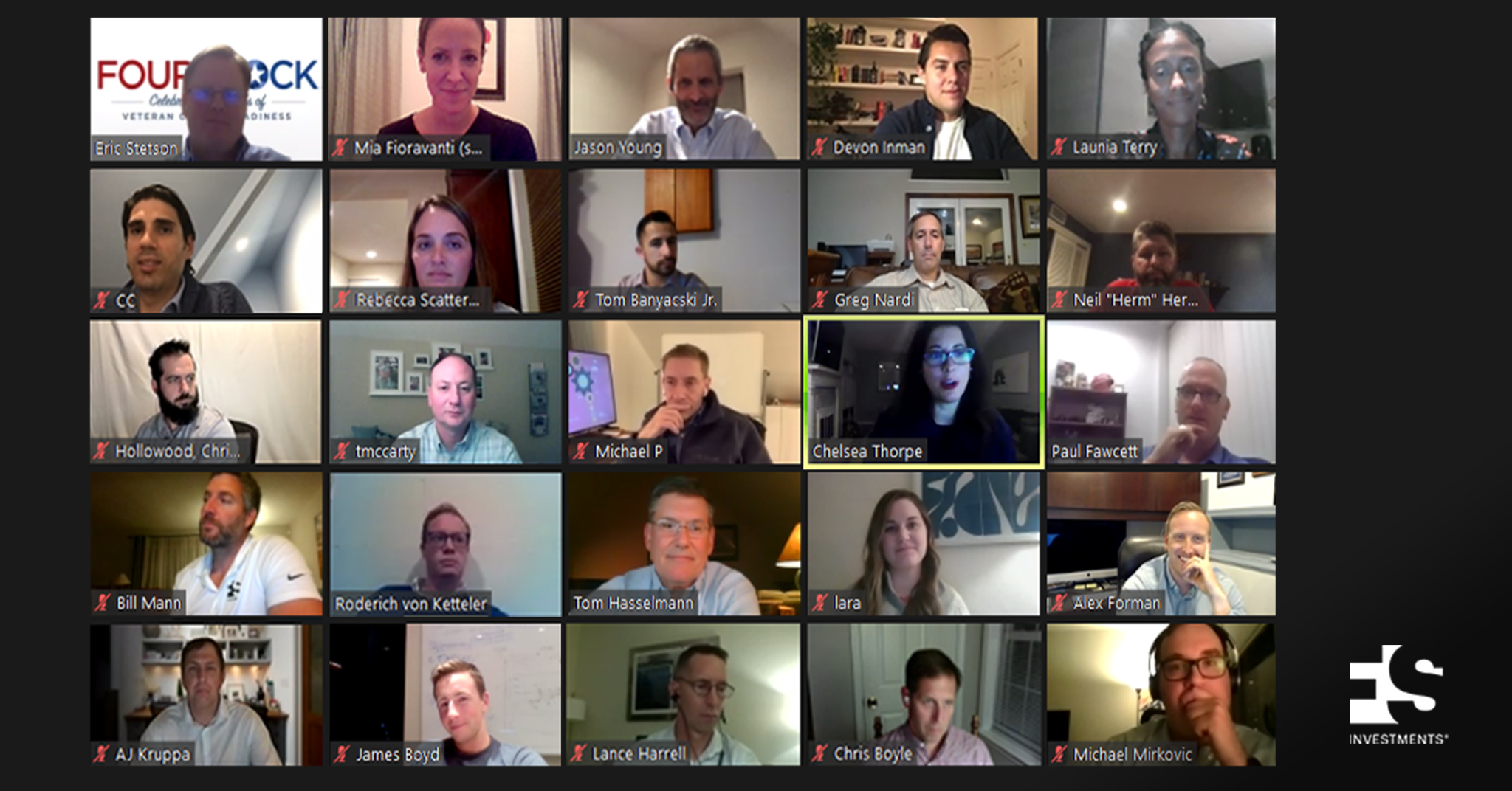 March 2020
FourBlock workshop
On March 31, FS Heroes hosted a professional development workshop for veterans reentering the workforce in partnership with FourBlock.
February 2020
The Forum of Executive Women
On February 19, FS's Chief U.S. Economist Lara Rhame joined The Forum of Executive Women to moderate a fireside chat with the President and CEO of the Federal Reserve Bank of Cleveland, Dr. Loretta Mester.
January 2020
Drexel University's BRIDGE student visit
On January 23, FS Investments hosted students from Drexel University's BRIDGE program and Money Management Institute's Gateway to Leadership program.
---
Partnerships + affiliations