Equities
Stocks posted another strong week, boosted Wednesday by a Fed press conference in which Fed Chair Powell sounded decidedly less hawkish. Tech earnings were largely poor, with Apple, Amazon, and Alphabet missing on key metrics, though Meta soared 30% as cost cuts aided its FCF profile. The composition of the YTD rally has been remarkable; the momentum factor has seen its worst 40-day return since 2009 as last year's high-beta losers have led and vice versa. Friday's jobs report complicated the narrative as yields rose.
Fixed income
The Fed raised rates 25bps to 4.50% on Wednesday as expected. While the statement said that "ongoing increases" in the Fed funds rate "will be appropriate", comments at the press conference acknowledged progress on inflation and resisted pushing back on rate cuts priced in for later this year. This sparked a wild mid-week ride for yields, as the 10-year yield dropped 22 bps to a low of 3.33%, only to reverse higher after the stronger than expected data on Friday. Markets expect the Fed to raise rates about another 50bps to around 5%, and price 1 to 2 rate cuts by end-2023.
Commodities
Crude prices declined for much of the week, bouncing briefly Fri on a strong job report before declining on rising inventories. The looming ban on European imports of Russian refined products goes into effect Sunday, and all eyes will be on how the EU will source its fuel imports. Industrial metals prices bottomed in late Sep and have risen more than 23% since then, reflecting global economic optimism. Gold dipped 2.50% Friday as the U.S. dollar had its best 2-day stretch in 3 months.
Economic overview
The economy added 517,000 jobs in January (Cons 195K) and the unemployment rate dropped to 3.4%, a 53-year low. The unambiguously strong report reinforced other data that reflect a tight labor market, including this week's rise in JOLTS data and another drop in initial jobless claims to 183,000. Average hourly earnings rose a modest 0.3% m/m which was a bright spot for those at the Fed concerned about wage dynamics. On the growth side, the economy continues to show signs of further rocky deceleration. The ISM manufacturing edged lower to 47.4 in January and consumer confidence fell to 107.1 (Cons 109.0).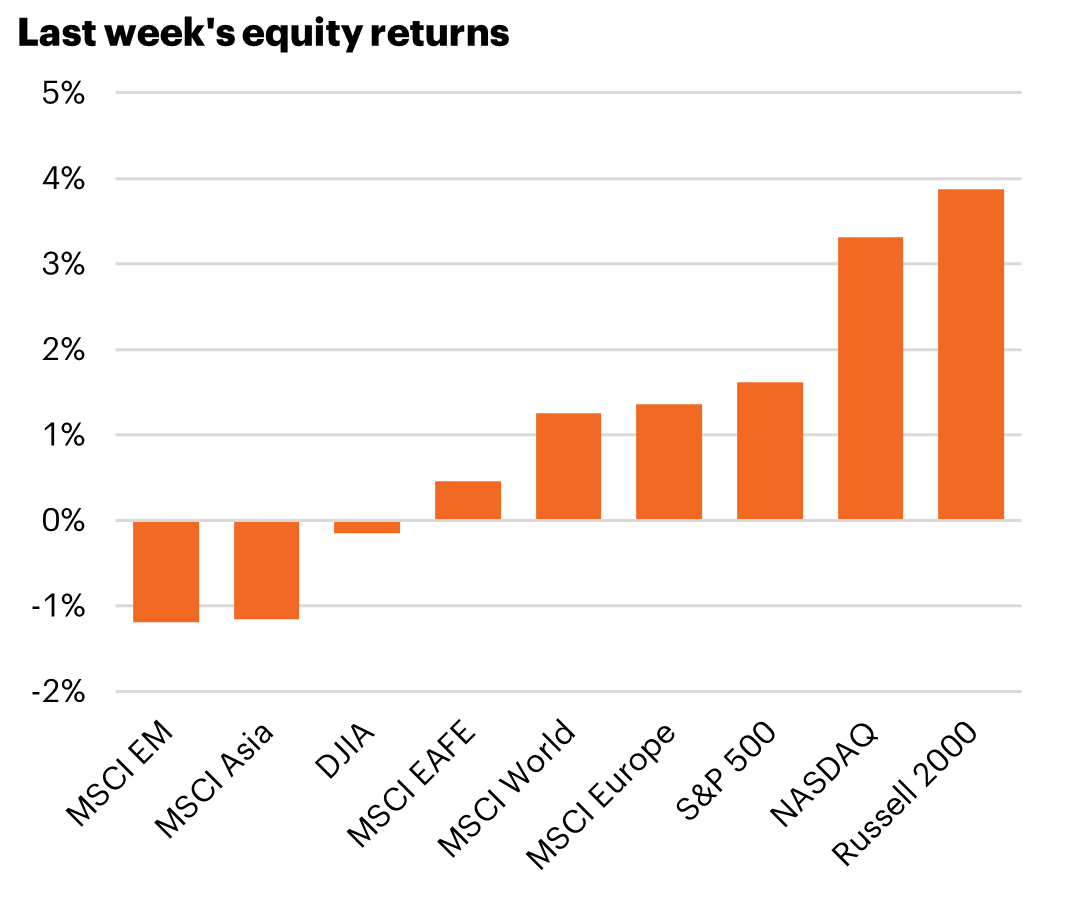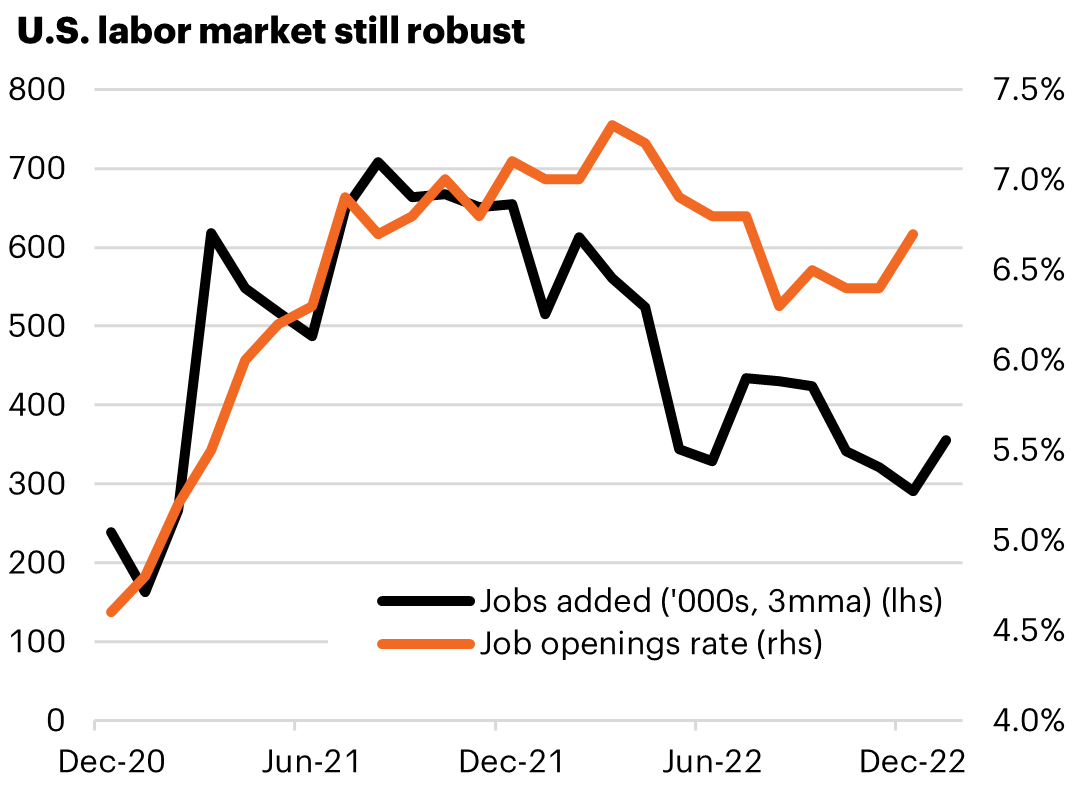 Source: U.S. BLS, as of January 31, 2023.