Never settle
Meet a firm unbound by conventional thinking
We never settle on behalf of our investors
As a leading alternative asset manager, FS Investments strives to solve investor needs by creating access to alternative ideas and institutional-quality managers to achieve a higher probability of investment success. This dynamic approach actively supports our investors by providing the best in-class management, customized structures and investment education.
Offering industry-leading portfolio management expertise
Our experts from a variety of backgrounds aspire to lead the industry in investment performance, investor protections and transparency.
Access our insights on the
markets and economy
Read articles and research or listen to our podcast to get insights from our experts on the economy, real estate, credit, energy, alternatives and equities.
Committed to providing valuable educational opportunities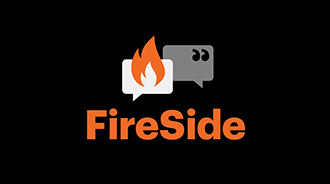 FireSide podcast
Tune in to our podcast for in-house expert analysis on economic, market and industry trends.
Market minute
Subscribe to receive our weekly analysis from the FS Investments Research team.
Outlooks
Access in-house expert analysis on markets and investment trends for the upcoming quarter.
We've partnered with NYDIG to offer secure, efficient access to Bitcoin
Learn more about our partnership with a true leader in the cryptocurrency space.
Our focus funds
Turning new thinking into alternative opportunities.
We're part of something bigger
FS Investments takes pride in our unwavering commitment to our clients, colleagues and surrounding communities. We're devoted to giving back to something greater than ourselves.
FS Thrive
We extend our culture of innovation, grit and civic engagement to you with a collection of interactive value-add programs.
Diversity + inclusion
We believe our business is made stronger with a more diverse set of backgrounds, experiences and perspectives at the table.
Corporate social responsibility
We give back to our communities through volunteerism, charitable giving and nonprofit board service.
---
Risk factors
Investing involves risk, including possible loss of principal. There is no assurance that a Fund will meet its objective.
FS Credit Income Fund
The Fund is non-diversified under the Investment Company Act of 1940 since changes in the financial condition or market value of a single issuer may cause a greater fluctuation in the Fund's net asset value than in a diversified fund.
Investing in the Fund involves risks, including the risk that a shareholder may receive little or no return on their investment or that a shareholder may lose part or all of its investment. Below is a summary of some of the principal risks of investing in the Fund. The following is only a summary of certain risks of investing in the Fund. For a more complete discussion of the risks of investment in the Fund, see the Fund's prospectus, including the risk factors set forth under the heading entitled 'Types of Investments and Related Risks,' before deciding to invest in the Fund.
Risks related to the Fund's investments include risks relating to:
The value of the Fund's financial instruments, and the financial markets in general, which may be extremely volatile;
The Fund's investment focus on credit-related financial instruments, which may increase the volatility of investment results over time and create the potential that market movements that impact only specific asset classes or a loss in any such position could have a material adverse impact on the Fund's financial instruments;
The Fund's expectation that most of its investments will be in securities that are rated below investment grade or would be rated below investment grade if they were rated. Below investment grade instruments (commonly referred to as 'high yield' securities or 'junk bonds') may be particularly susceptible to economic downturns, which could cause losses;
The use of short sales, options, leverage, futures, swaps and other derivative instruments and other investment techniques, which may create special risks and substantially increase the impact of adverse price movements on the Fund's portfolio;
The Fund's investments in distressed assets and/or positions that are illiquid, the realization and/or disposition of which may not occur for an extended period of time;
Investments in non-U.S. securities and securities denominated in foreign currencies;
Market disruption and geopolitical events, economic events and market events, and government intervention in the financial markets;
Inflation, deflation and interest rate risks.
Other risks relating to the Fund include risks resulting from:
The Fund's limited operating history and FS Credit Income Advisor's prior investment adviser experience;
The ownership by FS Investments, GoldenTree and their affiliates of a significant percentage of the Fund's outstanding shares, which will, for the foreseeable future, allow FS Investments, GoldenTree and their affiliates to either control the Fund or be in a position to exercise a significant influence on the outcome of any matter put to a vote by investors;
The Fund's long-term investment horizon, management and dependence on key personnel;
The liquidity risks associated with the Fund's closed-end interval fund structure and the fact that the shares of the Fund will not be listed on any national securities exchange at this time, if ever;
The anti-takeover provisions in the Fund's declaration of trust and bylaws;
The Fund's status as a non-diversified investment company; and
The Fund's status as a RIC for U.S. federal income tax purposes.
Accordingly, the Fund should be considered a speculative, long-term investment of limited liquidity that entails substantial risks, and prospective investors should invest in the Fund only if they can sustain a complete loss of their investments.
FS Credit Real Estate Income Trust
This sales and advertising literature does not constitute an offer to sell nor a solicitation of an offer to buy or sell securities. An offering is made only by the prospectus. This material must be read in conjunction with the FS Credit Real Estate Income Trust, Inc. (FS Credit REIT) prospectus in order to fully understand all of the implications and risks of the offering of securities to which the prospectus relates. A copy of the prospectus must be made available to you in connection with any offering. No offering is made except by a prospectus filed with the Department of Law of the State of New York. Neither the Securities and Exchange Commission nor any other regulatory body has approved or disapproved of FS Credit REIT's securities or determined if its prospectus is truthful or complete. Neither the Attorney General of the State of New York nor the Securities Division of the Office of the Maryland Attorney General has passed on or endorsed the merits of this offering. Any representation to the contrary is a criminal offense.
Investing in FS Credit REIT involves significant risk, including the risk of a substantial loss of investment. The following are some of the risks an investment in FS Credit REIT's common stock involves; however, you should carefully consider all of the information found in the section of FS Credit REIT's prospectus entitled "Risk Factors" before deciding to invest in shares of FS Credit REIT's common stock.
FS Credit REIT has no prior operating history and there is no assurance that FS Credit REIT will achieve its investment objectives.
This is a "blind pool" offering and thus you will not have the opportunity to evaluate FS Credit REIT's future investments before it makes them.
Since there is no public trading market for shares of FS Credit REIT's common stock, repurchase of shares by FS Credit REIT will likely be the only way to dispose of your shares. FS Credit REIT's share repurchase plan will provide stockholders with the opportunity to request that FS Credit REIT repurchase their shares on a monthly basis, subject to certain limitation. Further, FS Credit REIT's board of directors may modify, suspend or terminate our share repurchase plan if it deems such action to be in our best interest and the best interest of stockholders. Finally, FS Credit REIT is not obligated by its charter or otherwise to effect a liquidity event at any time. As a result, shares should be considered as having only limited liquidity and at times may be illiquid.
The purchase and repurchase price for shares of FS Credit REIT's common stock will be based on NAV and will not be based on any public trading market. Because the valuation of FS Credit REIT's investments is inherently subjective, the NAV of FS Credit REIT's common stock may not accurately reflect the actual price at which assets could be liquidated on any given day.
Valuations and appraisals of real estate-related debt and investments are estimates of fair value and may not necessarily correspond to realizable value, which could adversely affect the value of an investment.
FS Credit REIT's business and operations are currently dependent on the commercial real estate industry. Adverse conditions in the commercial real estate industry can have a significant negative effect on FS Credit REIT's business and financial condition.
FS Credit REIT cannot guarantee that it will make distributions, and if it does such distributions may be funded from sources other than cash flow from operations, including, without limitation, the sale of assets, borrowings, return of capital or offering proceeds, and there are no limits on the amounts that may be paid from such sources.
FS Credit REIT has no employees and is dependent on its adviser and sub-adviser to conduct operations. FS Credit REIT's adviser and sub-adviser will face conflicts of interest as a result of, among other things, the obligation to allocate investment opportunities among FS Credit REIT and other investment vehicles, the allocation of time of their investment professionals and the substantial fees and expenses that we will pay to the adviser and its affiliates.
This is a "best efforts" offering. If FS Credit REIT is not able to raise a substantial amount of capital in the near term, its ability to achieve its investment objectives could be adversely affected.
There are limits on the ownership and transferability of FS Credit REIT's shares.
FS Credit REIT's failure to qualify or remain qualified to be taxed as a REIT would adversely affect the NAV of its shares and the amount of cash available for distribution to stockholders.
FS Chiron Capital Allocation Fund
Investing involves a high degree of risk, including possible loss of principal. In addition to the normal risks associated with investing, investments in smaller companies typically exhibit higher volatility and lower trading volume; international investments may involve risk of capital loss from unfavorable fluctuation in currency values, difference in generally accepted accounting principles or from social, economic or political instability in other nations. Emerging markets involve heightened risks related to these factors as well as increased volatility and lower trading volume. REIT investments are subject to changes in economic conditions, credit risk and interest rate fluctuations. The Fund may invest in derivatives, which are often more volatile than other investments and may magnify the Fund's gains or losses. There is no assurance that the Fund will meet its objective.
Securities offered through FS Investment Solutions, LLC (member FINRA/SIPC). FS Investment Solutions, LLC is an affiliated broker-dealer that serves as the wholesaling distributor of non-traded funds sponsored by FS Investments. FS Chiron Capital Allocation Fund and FS Chiron SMid Opportunities Fund are distributed by SEI Investments Distribution Co. (SIDCO), 1 Freedom Valley Drive, Oaks, PA 19456. SIDCO is not affiliated with FS Investments. An investment in any fund sponsored by FS Investments involves a high degree of risk and may be considered speculative.
The applicable fund's prospectus contains this and other information. Investors may obtain a copy of the applicable fund's prospectus free of charge at www.fsinvestments.com or by contacting FS Investments at 201 Rouse. Blvd., Philadelphia, PA 19112 or by phone at 877-628-8575. Investors should read and carefully consider all information found in the applicable fund's prospectus and other reports filed with the U.S. Securities and Exchange Commission before investing.